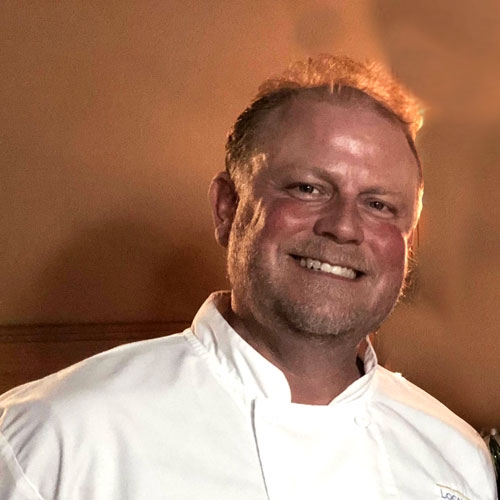 Sean Kirby is a private chef and lifelong outdoorsman who has called Kansas City his home since 1998. Starting at the age of 16, Sean worked his way through the ranks of the restaurant industry bussing and waiting tables and later learning the art of tableside cooking at fine dining restaurants around the Midwest. It was clear he possessed a natural talent at front-of-the-house service. His expertise in cooking and wine pairing grew as he learned from some of the most talented professionals in the industry, including master sommelier Evan Goldstein while working at the Avenue Grill in Denver, CO, Chef Jacques Laboile at Churchill's in Columbia, MO, and Chefs David North, Mary Berg, and Shawn Swindle at Starker's Reserve in Kansas City.
In 2003 Sean started a personal chef company which offered weekly packaged meals as well as catering of small dinner parties, cocktail parties, and weddings. He joined with Chef Swindle in 2005 to form Catering by Shawn in North Kansas City which provided a wide range of catering services throughout the metro.
Throughout this time Sean spent countless hours in the woods picking mushrooms, wild greens, and whatever fresh ingredients he could find. He has a passion for the hunt and is proficient in knowing where and when to find some of the best edibles nature has to offer. Sean also learned the value in finding locally grown produce and meats and understands the difference that using the freshest ingredients available can make in his creations.
In 2013 Sean brought all of his life-learned skills together and launched "Local Seasons Catering and Events". Local Seasons specializes in local, seasonal ingredients with changing menus that have a seasonal flare, following the motto: "Locally Sourced – Seasonally Prepared".
We invite you to put Chef Sean's skills to work to create a dining experience that will delight your friends and family.
Call us today! 816-607-4150