The Faces Behind our Success
Our culinary team brings a combined front-of-the-house and back-of-the-house experience that spans over three decades. Everyone on our team truly brings a different style, skillset, and approach to the table. This dynamic combination of talent allows us to constantly learn, stay creative, imaginative, and flexible; all while delivering excellence to our clients. Take a look for yourself. We can't wait to collaborate with you!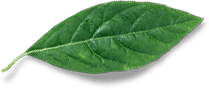 Brandon Winn is a born and raised Kansas Citian who graduated from the JCCC culinary program in 2005. While in school he was an apprentice at the esteemed Kansas City Country Club for 5 years. He then moved on to work for independent restauranteurs focused heavily on farm to table as it was in it's inception in the city. He ran the kitchens of Room 39 and The Webster House for a decade and a half before entering the catering sector of the industry. He has always had a strong connection to local food; participating in farm to table dinners annually at venues all across the metro for over 15 years.

Andrew Sloan was first introduced to the kitchen at the age of twelve and by the age of sixteen was running a kitchen of five employees. Over the last few decades, he has held many positions in both the front and back of the house. While co-founding and co-owning one of Kansas City's most popular restaurants (with an impressive two locations) Andrew was awarded the opportunity to cook at the James Beard House and was honored to be named Best Chef by Pitch Weekly. He has been written up in various magazines and newspapers and has several recipes published to date. Andrew sold his portion of the restaurants to seek new opportunities in his passion and began collaborating with Local Seasons in 2017. Aside from cooking, his personal hobbies include camping, traveling, fly fishing, home restoration and live music.

Riley Bock, originally from southwestern Kansas, joined the Local Seasons team in 2017. After graduating from KSU, she chose to attend culinary school at the Art Institute International and jump headfirst into catering. Coming from a farming and ranching family, feeding people good food is in her soul. Aside from her culinary skill, she enjoys gardening in her spare time.

Hollie
Sales Director/Event Planner
After excelling in the hospitality industry since 2009, Hollie Norton was delighted to embark on a career path in catering in 2018. She has a passion for wine pairing and the importance of beautifully designed food made with fresh, local, and organic ingredients which made Local Season's an easy choice to partner with. Since then, she has established a glowing reputation with households, vendors, planners, and venues alike for her communication and execution skills. She is a self-proclaimed "plant lady" who enjoys adventures with friends, fishing, crafts, yoga, and most of all her dog Bella. Her growth mindset and adaptability are the backbone of our company. Hollie's attention to detail and listening ear will allow you to be a guest at your own event.

Since 2017, Tarah Miller has been creating and planning events with Local Seasons. She loves a challenge and enjoys collaborating with the sales and culinary team to creatively design a look and a menu to ensure the success of your event! She enjoys checking out local dining and beverage spots, live music, yoga, and traveling with her husband and three children. Tarah has never met a stranger and looks forward to connecting with you and bringing your next event to life!